Mesa Collection
The Mesa Collection offers two handsome headboard options in twin, full and queen sizes. The detailed radius bottom edge of the chest and night stand adds an element of sophistication to this collection.
Hand crafted and made to last, Mesa's design accommodates either bar or knob pulls on the chests, desk and night stand.
The maple or oak wood grain highlights the five finish options, Natural Maple, Walnut, Mocha, Warm Cherry and White Wash.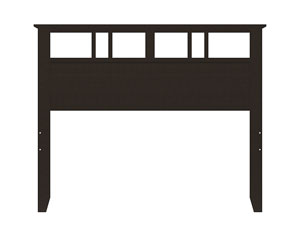 Brick Alley Headboard
Available in Twin, Full & Queen sizes
5363T – 39″ wd x 2-1/4″ dp x 45″ hi
5363F – 57" wd x 2-1/4″ dp x 45″ hi
5363Q – 63″ wd X 2-1/4″ dp X 45″ hi
SOHO Headboard
Available in Twin, Full & Queen sizes
5364T – 39″ wd x 2-1/4″ dp x 45″ hi
5364F – 57″ wd x 2-1/4″ dp x 45″ hi
5364Q – 63″ wd X 2-1/4″ dp X 45″ hi
Universal Footboard
Available in Twin, Full & Queen sizes
5365T – 37″ wd x 1-3/4″ dp x 22″ hi
5365F – 55″ wd x 1-3/4″ dp x 22″ hi
53650 – 61″ wd x 1-3/4″ dp x 22″ hi

Metal Bolt on Frame
Available in Twin, Full & Queen sizes
SPRING18 – Twin 36″ x 80″
SPRING20 – Full 54″ x 80″
SPRING03 – Queen 60″ x 80″

Bed Platform
Available in Twin, Full & Queen sizes
5247T – 36 wd x 80 lg x 18 hi
5247F – 27 wd x 80 lg x 18 hi*
52470 – 30 wd x 80 lg x 18 hi*
*2 Platforms required for Full & Queen sizes
5126
4 Drawer Chest
36″ wd x 18″ dp x 42″ hi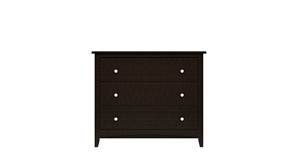 5136
3 Drawer Chest
36″ wd x 18″ dp x 30″ hi
5127
Night Stand
16″ wd x 17″ dp x 24″ hi
5349
TV Stand
42″ wd x 18″ dp x 30″ hi
5125
Computer Desk
36″ wd x 24″ dp x 30″ hi
5212
Mirror
24″ wd x 3/4″ dp x 36″ hi
Wall mount or attach to chests with additional support
Camden Pull
Finishes: Satin Nickel, Matte Black
Origins Pull
Finishes: Oil Rubbed Bronze, Brushed Nickel
Essex Pull
Finishes: Oil Rubbed Bronze, Brushed Nickel
Bar Pull
Finishes: Brushed Gold, Cinnamon, Brushed Nickel